Within POWERSPORTSiD.com, you'll find a wealth of repair parts, trick lighting options, body armor, exciting electronics, riding gear, and more designed around the use of motorized ATVs, UTVs, snowmobiles, and personal watercraft such as jet skis and boats. We know that choosing a new helmet can be daunting at times, especially if you've never done it before. So in this article, we'll show you how to measure and select a helmet that's the right dimensions for your head.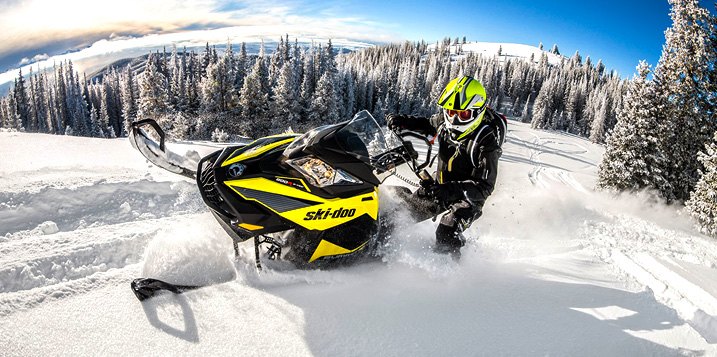 Whether you're blasting over dirt trails, snow, or water, a stylish-looking helmet isn't worth much if it doesn't fit correctly. Without being snugged to the head and properly strapped to the chin, a sloppy-fitting helmet could fly off on impact.
Measure Your Forehead Circumference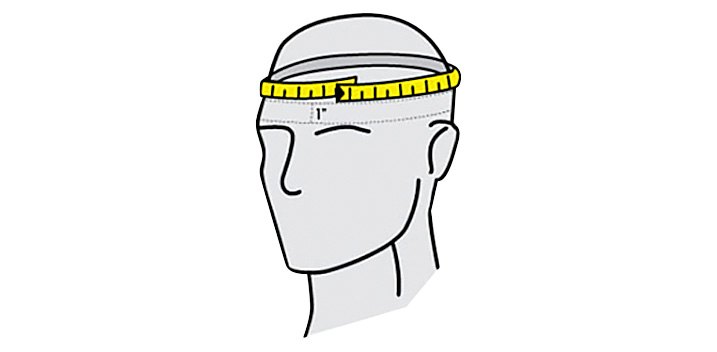 Start by using a flexible tailor's tape to measure the distance around your head approximately one inch above the eyebrows. This distance is known as the circumference, and it's a good idea to ensure accuracy by taking the measurement twice. If possible, note the circumference in both centimeters and inches because not all helmet manufacturers use the same units of measurement.

The manufacturers we work with each supply their own charts - indicating which of their sizes (S, M, L, XL, etc) are most applicable for various head circumference ranges. We make it easy to view such information with "Size Chart" tabs found on each product page. Should your head measurement fall in the middle between two helmet sizes, err on the side of snugness by choosing choose the smaller of the two.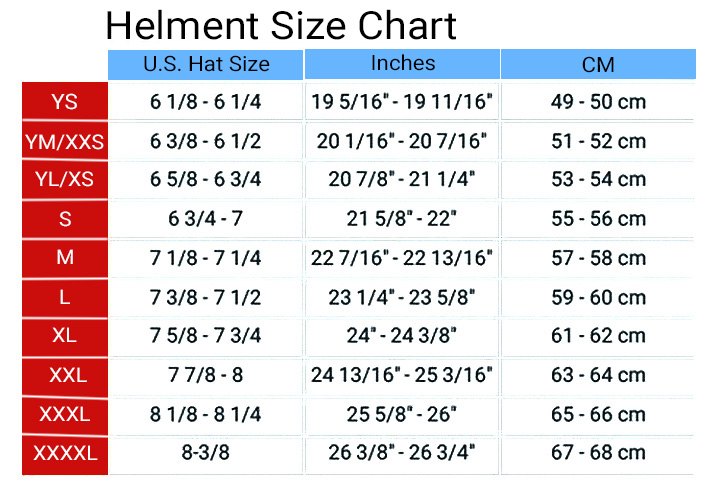 Note that because sizes can vary between manufacturers, it's best to use only the size chart referenced for any helmet you're looking at specifically. This is important, because no standardized helmet measuring system exists. If you already know your hat size, some manufacturers will cross-reference that info on various size charts also.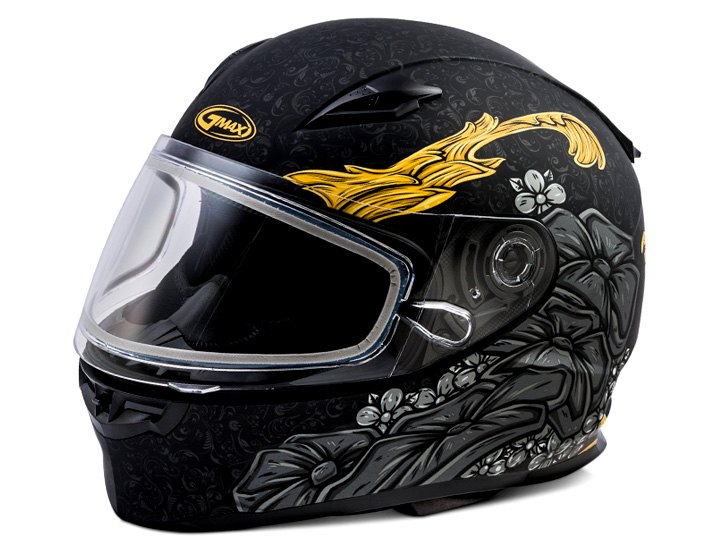 Consider The Shape Of Your Head Also

The second thing to account for when ordering a powersports helmet is the overall shape of your head. Is it long and narrow? Or generally round? This is important because interior padded sections are shaped for a variety of head sizes. Note that the exterior shape of any given helmet does not reflect the shape of head it may be designed for. A helmet that appears outwardly round can have an interior sized for a head that's longer from front to back than it is wide.

Use check boxes under "Helmet Shape" heading to narrow your search based on your own head shape. Selecting the "Round Oval" check box will display only helmets that can be ordered to accommodate heads where forehead-to-back and side-to-side measurements are roughly the same. "Intermediate Oval" is for heads that are slightly longer than they are wide, while "Long Oval" helmets are for heads that are noticeably longer and narrower.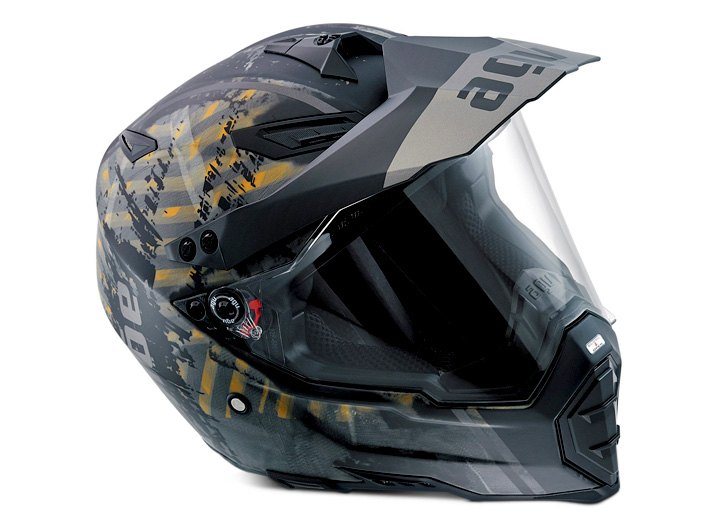 Riding Position Is Important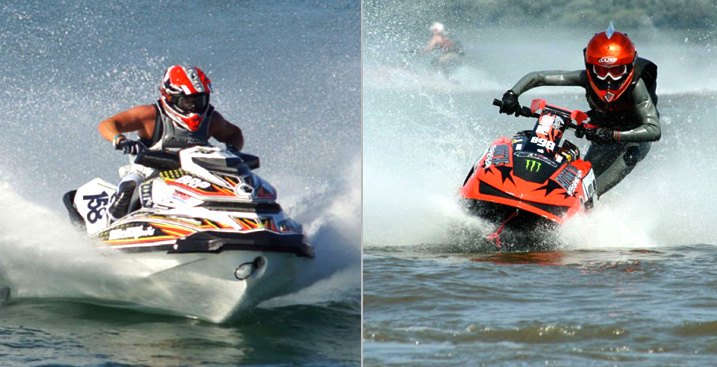 When selecting a helmet, consider whether you'll spend most of your time sitting upright in a UTV or tucked down on a jet ski. Typically, full-face helmets are intended for high-speed use and provide better angled visibility above the eye area when you're in a tuck. Likewise, they will have better aerodynamics to provide less buffeting at higher speeds. Aerodynamic contouring is configured accordingly to prevent helmet lift-up, and ventilation ducts will be relocated for more efficient air collection.

Helmet Retention
A helmet must also stay properly aligned on your head without shifting during swift, abrupt movements. To ensure this happens, helmets have a "retention system" with built-in adjustable neck and chin straps anchored to both sides of the helmet. Because these straps are adjustable, they will provide a good fit assuming you order a helmet that's correct for your forehead circumference and head shape.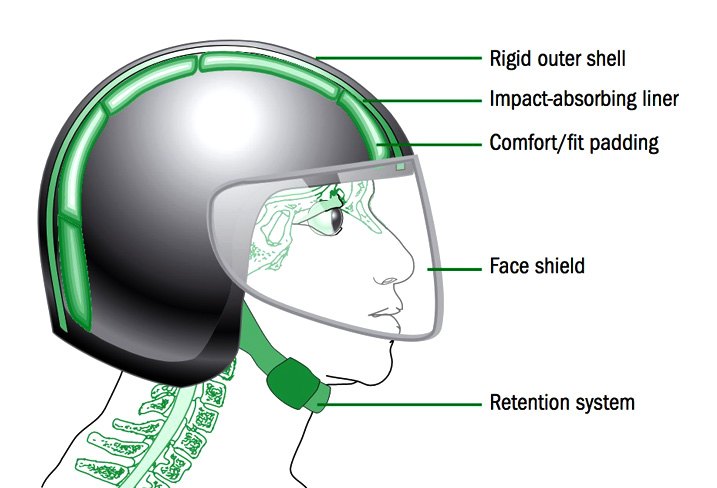 Chin bars built into lower sections of enclosed helmets are sized to accommodate a number of jaw shapes.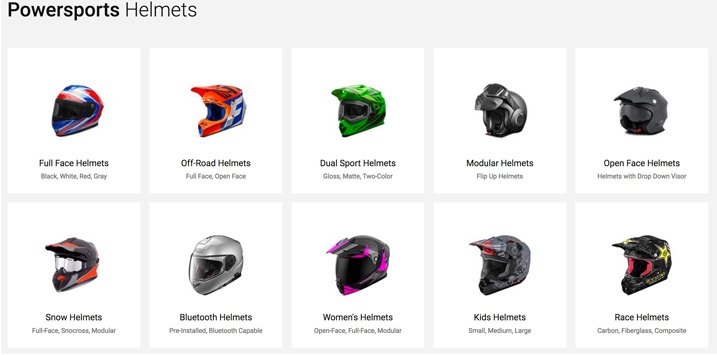 Now that you've learned about choosing the right helmet size and shape, we encourage you to read other related articles on our website for a well-rounded education on the subject. And if you have any questions, we'll be happy to help seven days a week!
July 31, 2019