Within POWERSPORTSiD.com, you'll find a wealth of repair parts, trick lighting options, body armor, exciting electronics, and riding gear designed around the use of motorized ATVs, UTVs, snowmobiles, and various watercraft such as jet skis.
In this next in a series of articles about powersports helmets for these sporting toys, we'll discuss safety certifications applicable to today's helmets, and what each designation means.
Looking back to when the earliest protective helmets were devised for motorcycle riders around World War I, we see thick all-leather construction. This was effective protection at the time because motorcycles and automobiles could not reach very high speeds. And on the racetrack where accidents abounded, these leather caps saved more than a few lives.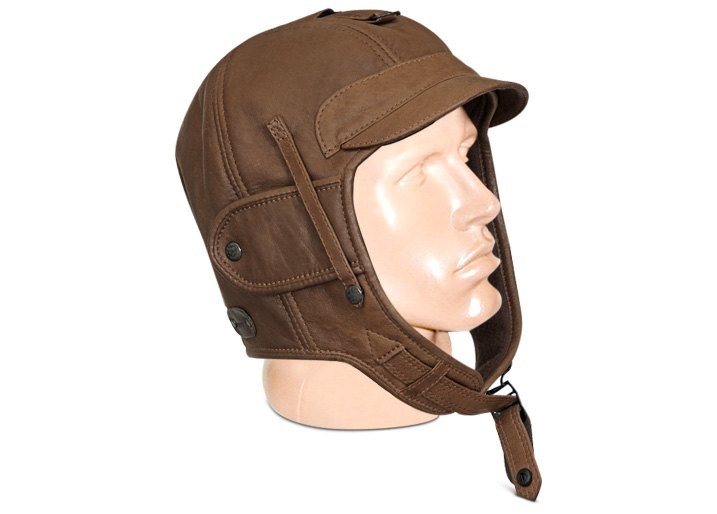 Several decades later, British neurosurgeon Hugh Cairns helped develop a hard shell crash helmet that provided far superior head protection - so much so that the British military required all personnel to wear them in 1941. To noone's surprise, the U.K. motorcycle death rate soon dropped noticeably.
Using the British hard shell helmet model, researchers in the U.S. continued advancing the art form of helmet making, adding features we take for granted today such as impact-absorbing inner layers, clear wind visors, and chin straps. Outer shells were improved and made more rigid to reflect higher speeds that motor vehicles were becoming capable of. These safety improvements led to certification tests that educated buyers about which helmets could stand up to a variety of simulated impacts.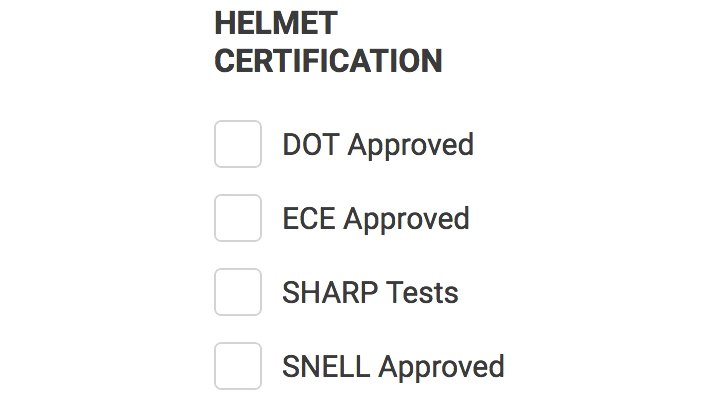 Within each of our helmet sections, you'll see Refine Search boxes along the left side of the screen. Under the heading of "Helmet Certification" will be some or all of the following designations: DOT Approved, ECE Approved, SHARP Tests, and SNELL Approved. After choosing any of these boxes, you'll see only helmets that have been awarded applicable safety certifications. In many cases, helmets will earn more than one certification.
Federal law mandates all helmets sold in the United States meet standards set by the Department of Transportation (DOT). As a minimum standard, you'll see DOT certifications on everything from open face helmets (less chin protection) to full face helmets (highest level of protection). We ensure any and all helmets for sale on our website have earned at least a DOT certification, because those without such approval would be unsafe and illegal in areas with helmet laws. Plus, you wouldn't want a helmet without minimum safety certifications, because it could leave your head as unprotected as wearing no helmet at all.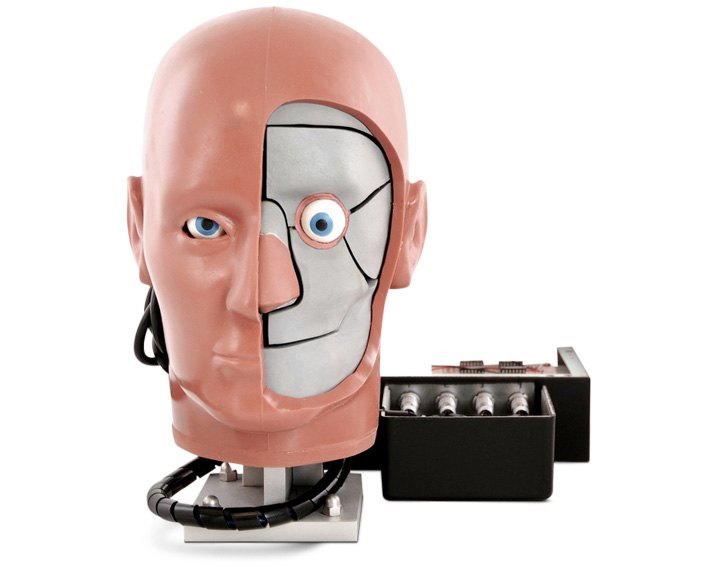 Before we get into various helmet testing procedures, let's take a quick look at a typical dummy head positioned inside of the helmets. Known as "headforms", these contain a number of sensors to measure how fast acceleration and deceleration occurs as a result of any test impact. Data from a series of tests will indicate how much force makes it through to a typical rider's head, and where.
DOT Approved (FMVSS 218)
As we mentioned previously, all helmets must pass a series of "DOT" required tests as a minimum standard in order to be certified for sale in the United States. While DOT tests are actually performed by outside firms contracted by U.S. Department of Transportation, the tests themselves are somewhat comprehensive.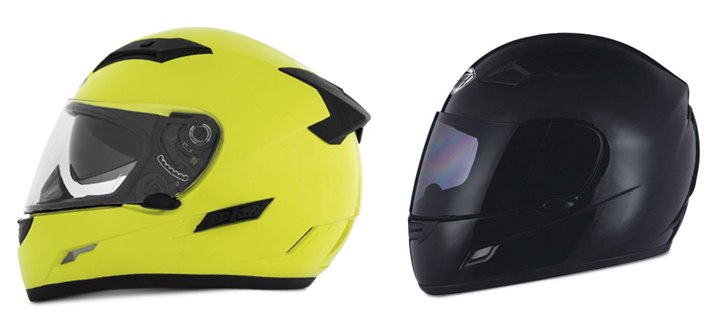 They include various impact tests, penetration tests, field of vision tests, and retention strap tests similar to those performed by Snell (see Section 2 of this article for specific Snell test details). Similar to Snell tests, technicians are allowed greater flexibility as to where on the helmets they choose to deliver calculated blows.
In comparison with Snell standards however, DOT tests use fewer dummy headforms, require slightly lower values to pass, and are not as comprehensive when it comes to rolloff and friction resistance type tests (see below).
SNELL Approved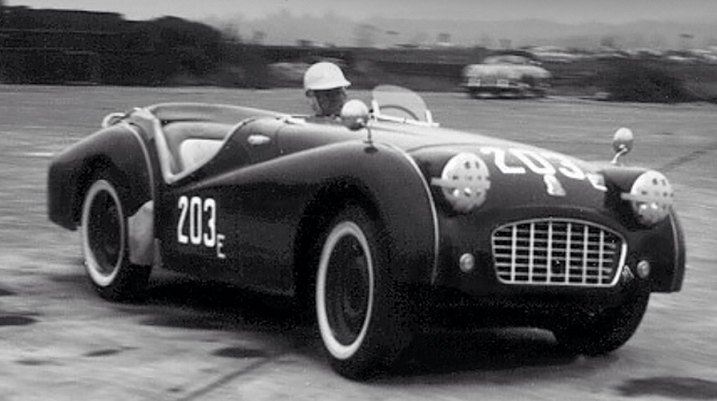 Named for racecar driver Pete Snell who died in a 1956 race crash while wearing an inadequate helmet, the Snell Foundation has done a great deal of pioneering work in the field of helmet certification testing, with the goal of safer riding and racing in mind. While Snell certifications aren't required by law, they generally signify the highest levels of helmet protection. Other certifying bodies use some or all of the Snell Foundation tests listed below.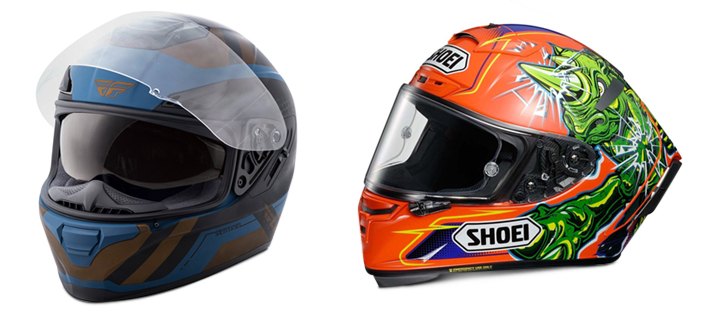 In Snell Foundation tests performed at their own facilities, helmets are typically struck with metal edges that are more aggressively pointed. Technicians are given more leeway to perform additional tests on any area(s) of the helmet they deem weak spots, such as hinges for flip-up visor and chin sections.
Roll Off Test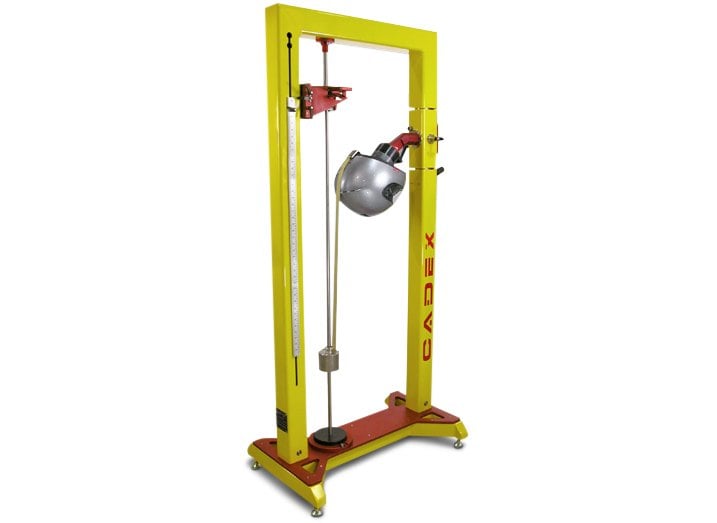 This is a test to see if a properly-fitting helmet can stay secured on a headform (using OE straps and buckles) without coming off after a significant knock. Headform and helmet are positioned facing downward, then a rope with an 8.8-pound weight on the other end is attached to the rear of the helmet. If the helmet shifts position but stays on the headform when the weight drops, it passes. The helmet fails if it "rolls off" completely.
Dynamic Retention Test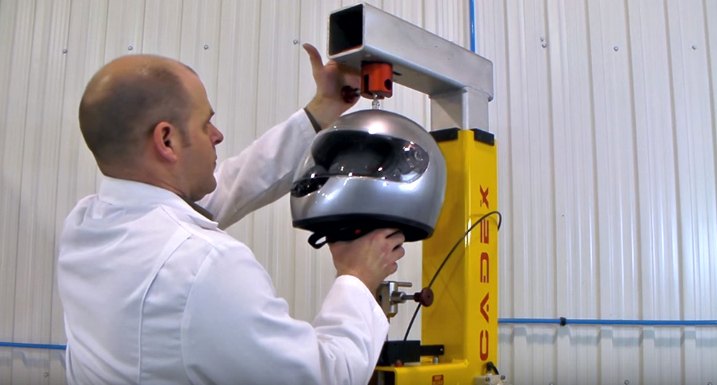 This test subjects the entire helmet to a stretch test with a 50-pound weight and rope attached to the bottom edges of the helmet. Should the helmet crack, break, or deform out of shape more than 30 millimeters when the weight is dropped, it fails.
Impact Test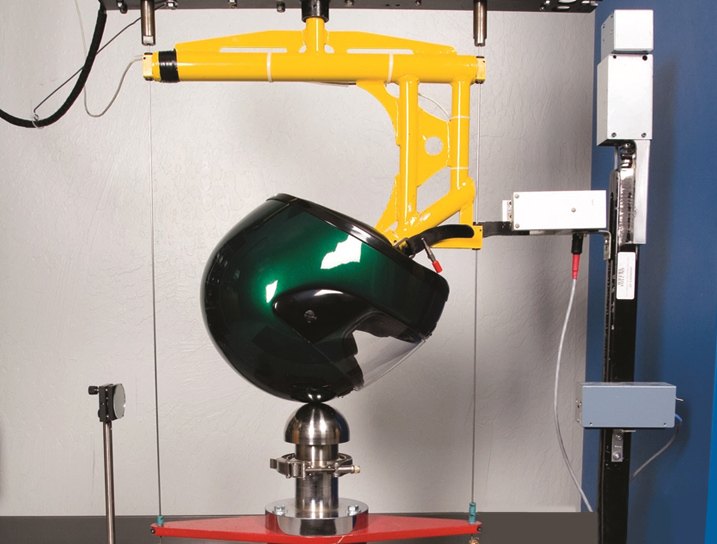 This is a series of tests where anvils of different shapes and degrees of sharpness simulate hard knocks to the forehead area of the helmet. If the headform inside is subject to excessive impact energy at any point, the helmet fails.
Face Shield Penetration Test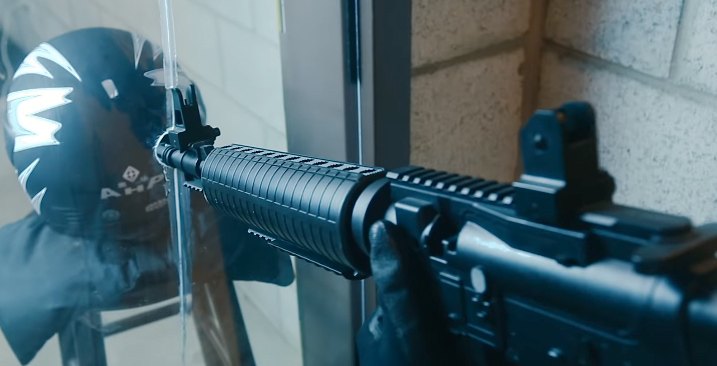 As the name of the test indicates, this is a stress test of a helmet's clear visor shield to simulate how it might perform upon contact with hard or fast-flying objects. An air rifle is used to shoot soft lead pellets at the visor shield in three locations along its center line. If the pellets (travelling at approximately 300 mph) penetrate the visor, the helmet fails.
Shell Penetration Test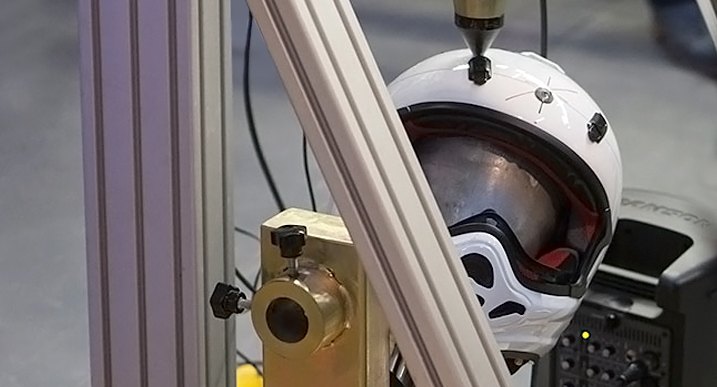 This is a stress test for the middle center of the helmet area that uses a pointed 6.6 pound weight dropped onto the helmet shell. Should the weight penetrate the helmet or cause the inside of the helmet shell to contact the headform at all, test failure is the result.
Chin Bar Test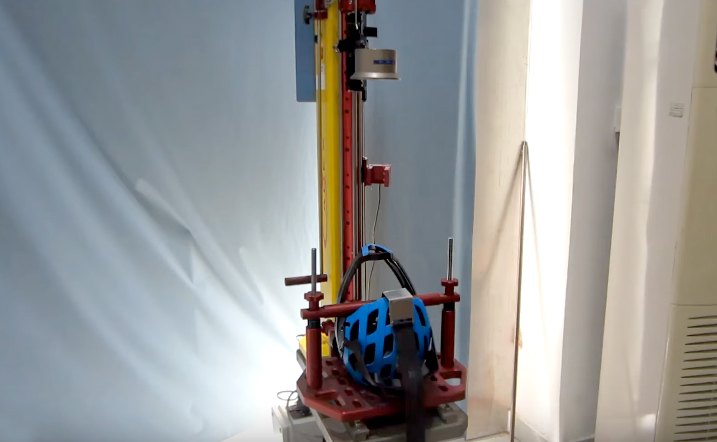 If a helmet is equipped with a fixed or movable chin bar, this test is performed. After the helmet is positioned with the chin section facing up, an 11-pound weight is dropped directly onto that area. The helmet fails if the chin bar deforms out of shape more than a specified amount.
ECE Approved
ECE (Economic Commission of Europe) certifications represent international helmet safety standards required in over 50 countries outside of the United States. To achieve ECE certification, a helmet must meet designated standards for impact resistance, rigidity, friction, and chin strap strength.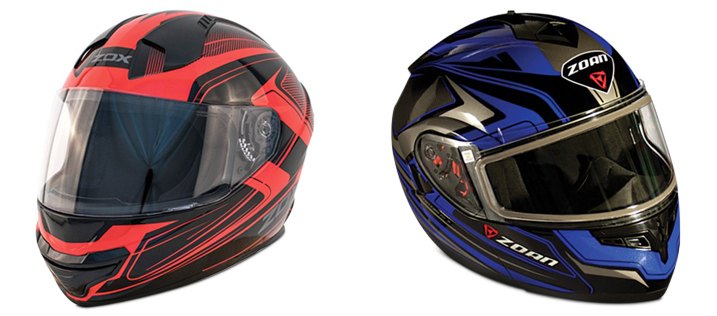 Compared to tests performed by Snell and the DOT in the United States, European tests are generally less stringent - reflecting the fact that speed limits and typical accident speeds are lower across European regions. More specifically, less pointy striker weights deliver less forceful blows to pre-determined locations only.
SHARP Tests
SHARP tests (Safety Helmet Assessment and Rating Program) are performed by the British government on helmets which have already been granted European ECE certifications. Intended to augment the European approval stamp, SHARP performs their own tests including a wider variety of velocity impacts in more helmet areas.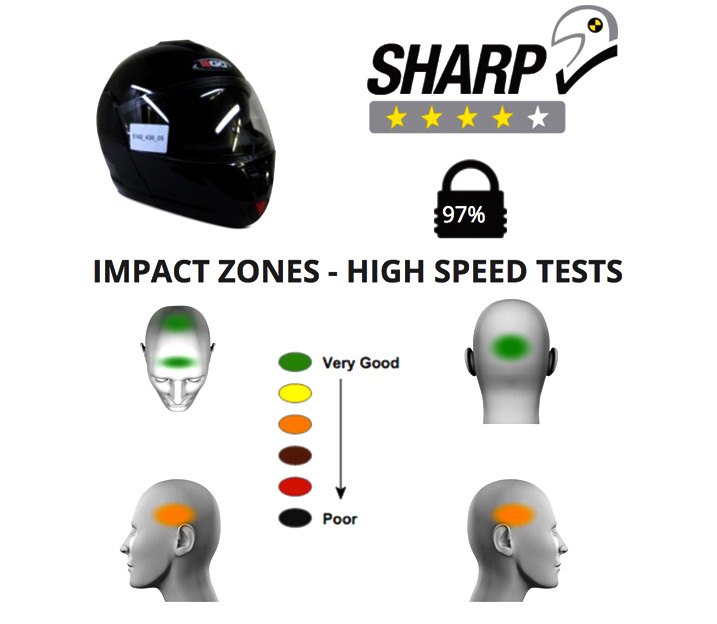 Rather than issue pass or fail designations, SHARP uses their data to create graduated ratings (up to 5 stars) as well as color-coded safety ratings that refer to specific areas of the helmet that were tested. Remember, SHARP ratings are based on lower European crash test standards that aren't as relevant to the faster travel found across the United States.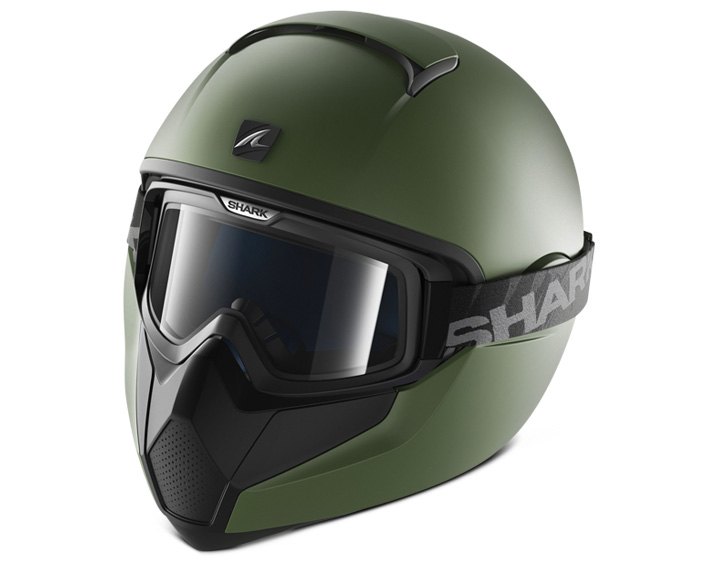 To continue your well-rounded education on powersports helmets, we also invite you to read our other articles on our website regarding helmet styles, materials, and more. And if you have any questions, we'll be happy to answer your calls seven days a week!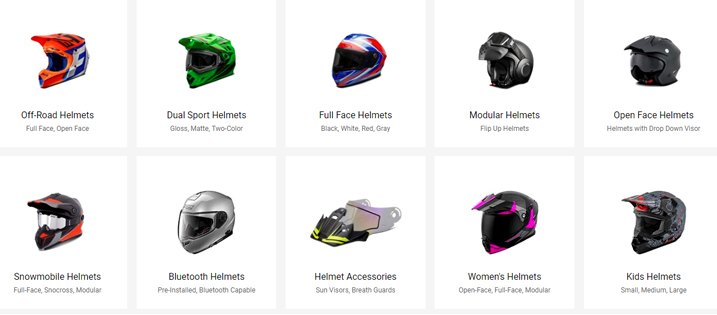 May 30, 2019