At POWERSPORTSiD, we offer lots of stylish riding gear designed and purpose-built to make riding a motorcycle, snowmobile, ATV, UTV, jet ski, or other personal activity craft easy, safe, and lots of fun. For example, our related article New To Riding? What Are Your Best Choices In Powersports Riding Gear? will provide you with a good overview of things you may want to consider on our site.
Here, we dive a bit deeper into our Boots & Footwear section with a discussion of which boot types are best for powersports equipment such as off-road motorcycles, ATVs, snowmobiles, long-distance touring bikes, watercraft, and more. Each type of boot or shoe is designed specifically around the needs of these riders, and built to give your feet high levels of protection and comfort.
Features & Construction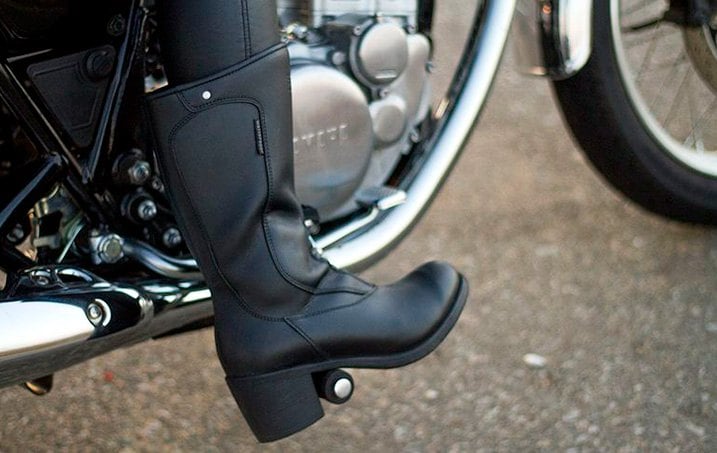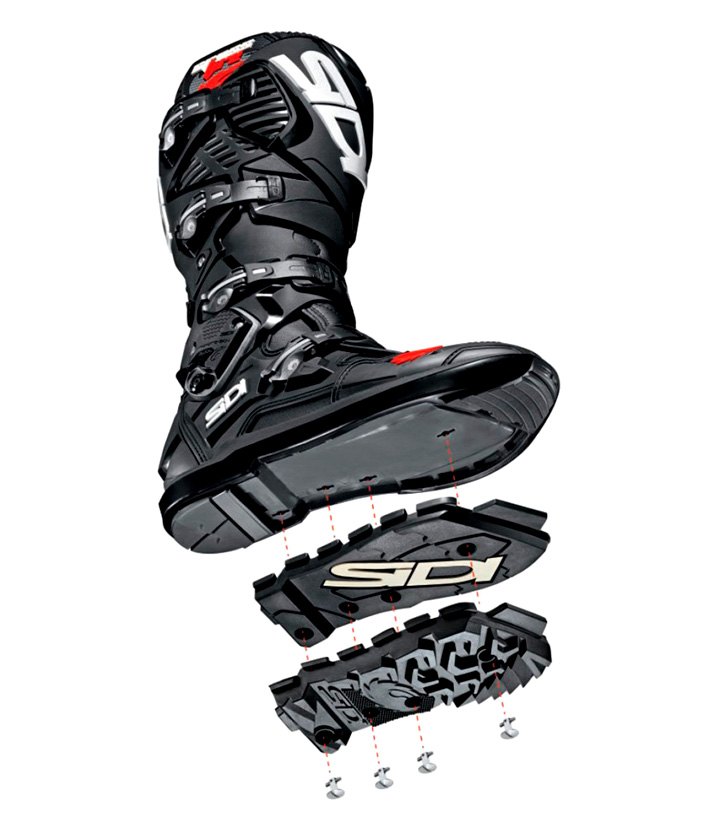 Compared to street shoes that don't offer much foot protection, boots for powersports riding are equipped with a number of features that make them well worth their cost. First, reinforced armor panels are strategically located to protect bones and ligaments during hard impacts or crushing loads. Constructed mostly from polyurethane, these panels remain flexible in sub-freezing snow conditions without becoming compromised by cracks or stiffening material. Some boots also feature Kevlar or carbon fiber reinforcement pieces.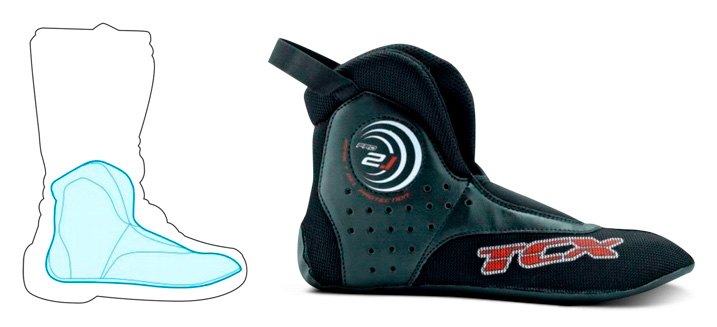 Gore-Tex and other fabrics used for some exterior boot sections are resistant to water, dirt, and oils. At the same time, a network of tiny pores in those materials allow perspiration and moisture to escape from the inside - keeping feet dry with very effective breathability. For comfort and ease of cleaning, different types of boots may include removable "inner bootie" lined sections.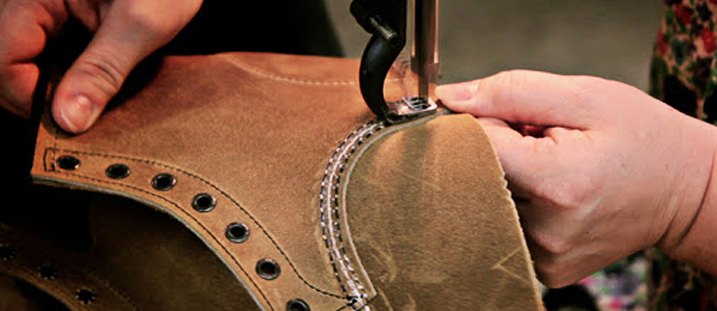 Because reinforced stitching makes a big contribution to overall strength, powersports boots may use 2 or 3 rows of it to ensure all sections hold together under extreme duress. Normally, street shoes and boots are glued together or sewn with a single row of stitches.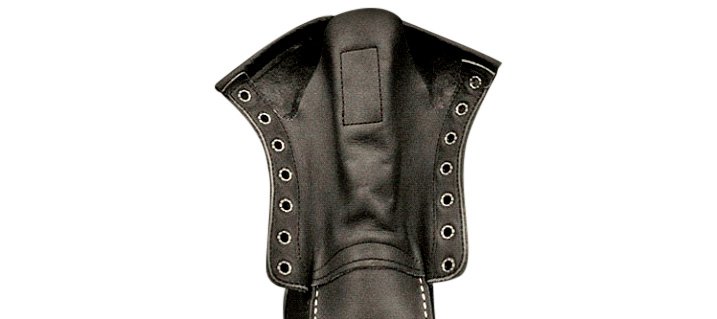 Powersports boots use gusseted tongues that eliminate typical gaps where water and dirt work their way inside. Eyeholes for string laces are positioned away from the boot where there's no risk of leakage.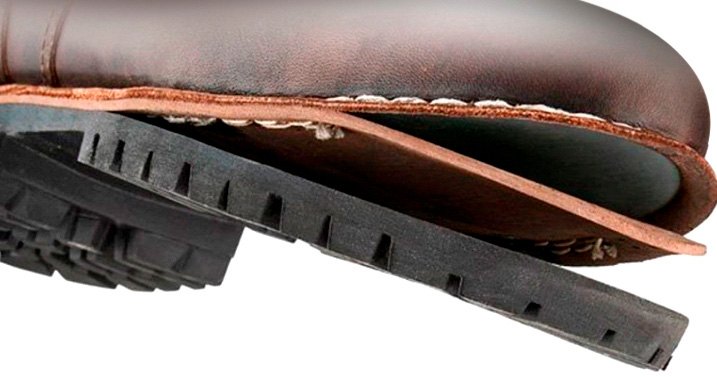 Note: If you plan on riding in conditions where boots will face an onslaught of water, snow, or general grit, consider treating any leather surfaces you have with an effective water repellant spray (do this after applying leather cleaners and conditioners) because untreated leather tends to absorb water and become damaged.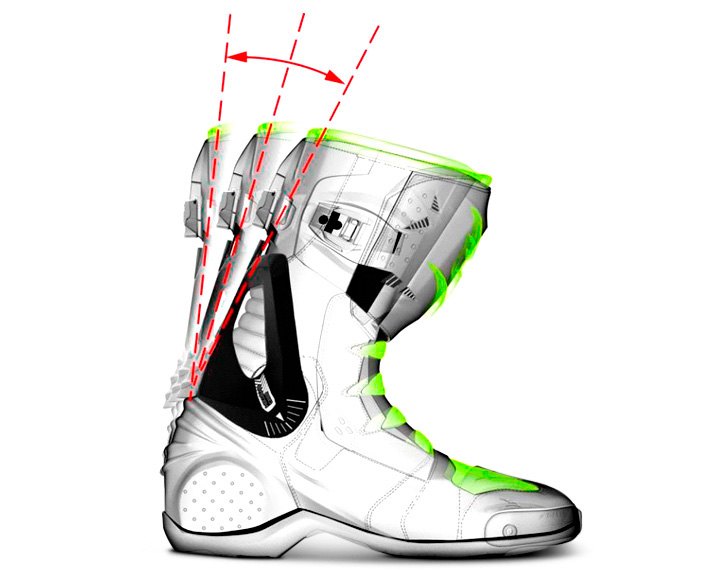 Some boots can be locked in position at preset angles when desired. If natural foot movement is preferred, simply press a release button.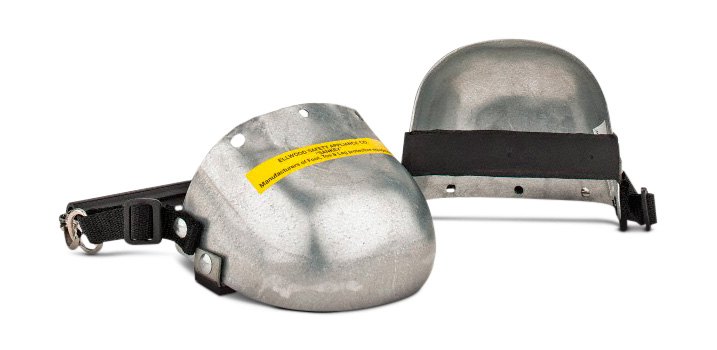 Boots for various types of off-road riding are often equipped with steel toe guards between inner and outer layers to ensure toes aren't pulverized by heavy objects or hard impacts.

All motorcycle boots have multi-layered soles that greatly contribute to strength, impact resistance, and vibration dampening. As discussed above, many of them use reinforced stitching to secure soles to the top sections. We can't emphasize enough that a boot must maintain its integrity during an accident in order to be effective.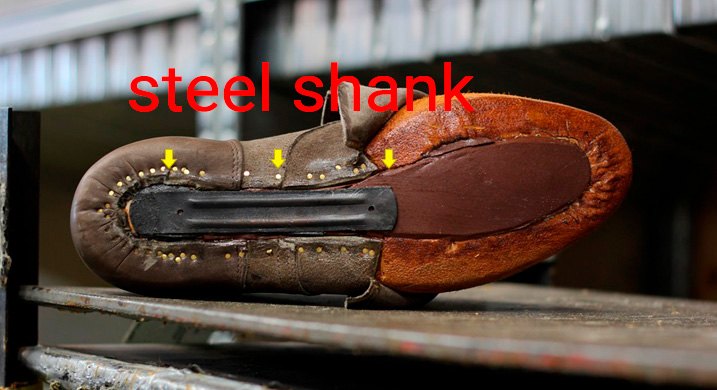 Boots built for motorcycle use (particularly off-roading) often feature steel shanks in their soles. This prevents improper boot flex and foot injury during stunts, hard landings, and unfortunate accidents.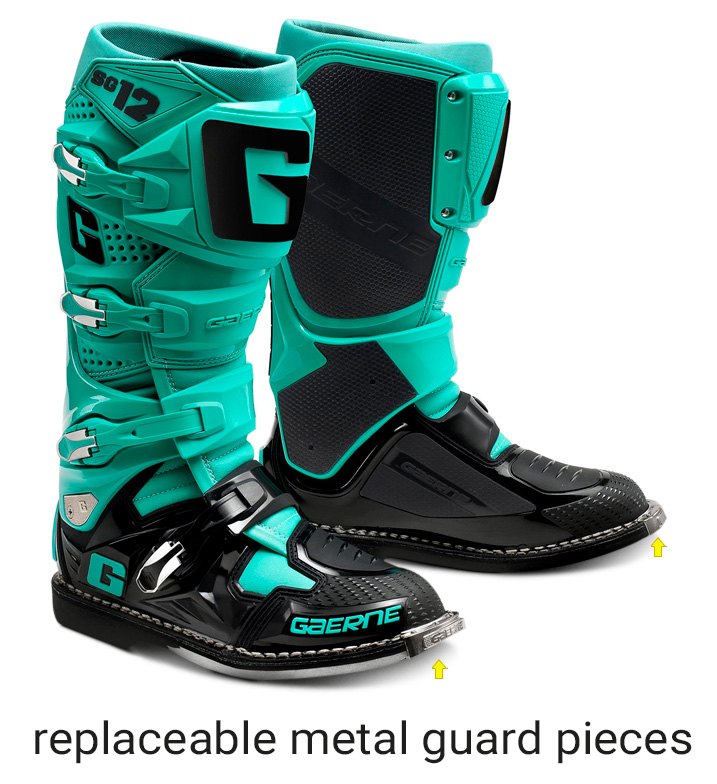 Off-road boots may also be equipped with metal reinforcement pieces (also known as "toe caps") on the front of the boot that allow it to slide along the ground more easily. Not only does this protect the rest of the boot from damage, it prevents excess friction that can catch your leg and pull you off the bike.
Padded reinforcements on the horizontal surface of some off-road and touring boots absorb pressure in the areas where boots make repeated contact with gear shift levers during riding. If your boots of choice aren't equipped with these pads, we sell separate strap-on boot shift protectors.

Types Of Boots & Their Uses
MX / Off-Road Boots

MX & off-road powersports boots are designed for rough-and-tumble use on 2-wheel dirt bikes and 4-wheel ATVs, where contact with the ground is just part of the riding experience. They feature heavyweight construction with hard (yet flexible) armor plates to protect the lower leg bones, shins, ankles, and toes. Materials used for the boots themselves usually include a combination of synthetics, durable woven textiles, and even leather. Some boots may add Kevlar reinforcements in strategic areas.

Because off-roading involves putting one or both feet out against the ground to stabilize yourself while tearing along, boots are built with strong soles designed to handle the pressure. Built-in steel shank pieces prevent unsafe flexing of the arch areas during impacts, and they'll keep feet supported while you're coming down hard against support pegs during jumps. As you shift positions, boot flexibility in just the right areas gives you better agility.
On dirt bikes and ATVs, these boots do the best job of protecting your feet against glancing blows from rocks, trees and other obstacles that appear unexpectedly. And instead of laces which can snag on almost anything, flexible straps, buckles, and zippers are used for tightening and securing. Should you be pinned underneath after a crash, the armored protection serves as a protective wall against crushing weight and hot engine parts.
Adventure & Touring Boots

In our adventure and touring boots section, we've got boots for several styles of riding. First, touring bikes are large, heavy motorcycles equipped to make long stretches of open road comfortable and relaxing. Ergonomic bike seats cradle the body with optimal support while softer shocks and suspension bushings smooth the ride. Counterbalanced engines produce low levels of vibration and harshness, and quieter exhaust systems keep overall noise at a minimum.
Adventure bikes resemble off-road bikes in appearance, but are equipped with suspensions and drivetrains sophisticated enough to handle the rigors of trail riding and produce a smooth, quiet, low-vibration ride on the pavement. Because these motorcycles are larger, heavier, and less nimble than true off-road dirt bikes, the majority of their use ends up being on-road travel. For this reason, we've grouped boots for adventure bikes together with touring bike boots.

Adventure/touring boots seek to maximize all-day comfort, with the majority of them extending high enough to shield lower calf areas against a sandblasting from road grit, dirt, rocks, and more. Thicker materials (often leather) also give riders better protection against contact abrasions and burns from the bike itself. We'll note that touring boot designs tend to feature classic, yet distinctive, looks.
Because adventure/touring boots aren't intended for stunts or hard-core use over rough trails, you may prefer a true MX/off-road boot if you plan on taking an adventure bike into the dirt. Otherwise, touring boots are generally more comfortable on and off the bike. Plus, they do offer strong reinforcements inside front and rear areas that make them worthwhile traveling companions.
Snowmobile Boots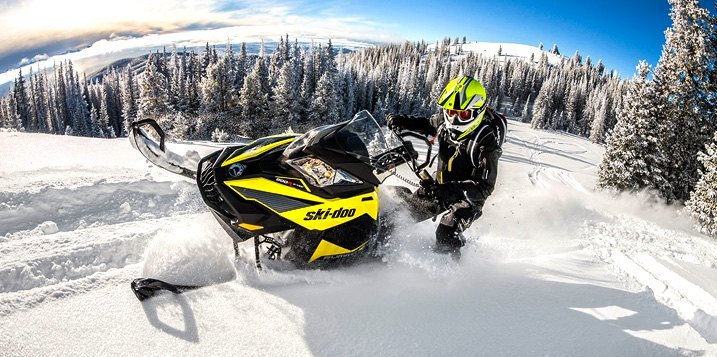 Compared to "winter boots" which are water resistant and intended for everyday use with some light exposure to snow, snowmobile boots are engineered to be waterproof so they can thrive deep in the powder. This means feet stay warmer and much drier during snowmobiling, ice fishing, or other hands-on winter activities.
To keep snow out and warmth in, snowmobile boots are a little bulkier and heavier with thick inner liners and rubberized outer shells. Gaitered lace areas prevent any snow from jamming its way into the boot. The boots best suited to snowmobiling will feature a temperature rating or an insulation indicator which is normally listed in grams. To help block perspiration moisture in the feet area, we recommend not wearing too many layers of socks. Instead, use a moisture-wicking sock that absorbs moisture and draws it away from the skin. Not only will this keep your feet drier, it will prevent excess dampness which makes feet feel cold. For this we recommend a pair of riding socks or the Jet Pilot Ride Socks. And take out removable liners to dry whenever boots aren't in use.

Watercraft Shoes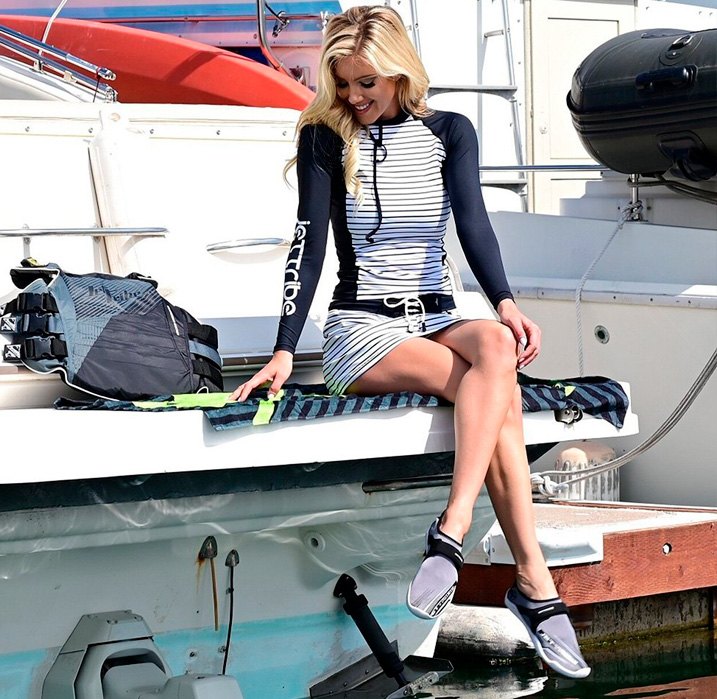 We've got a special section for watercraft shoes. These are designed to keep feet cool and ventilated without becoming waterlogged, heavy, or clumsy to use while submerged. Materials are often neoprene or other durable water-resistant fabrics, fully ventilated with perforations and drainage points everywhere. Once you're out of the water, wetness and moisture drain away and the shoes dry quickly - avoiding prolonged squishiness, mold growth, and bacteria odors.

Watercraft shoes are perfect for all kinds of aquatic sports such as jet skiing, kayaking, tubing, fishing, canoeing, paddleboarding, hiking, and more. They're also great for casual use at the beach, on a boat, hiking across streams, or anywhere where feet are submerged.
Note that there are low-height "slip on-and-off" styles more suited to beach use and low-impact water activities, and there are over-the-ankle styles that can be tied or strapped tight. So if you'll be engaging in waterskiing or other sporting endeavors, we recommend taller watercraft shoes with straps or laces. Not only will they stay on your feet instead of flying off, they'll provide more ankle support and protection when you need it bouncing around at high speeds.

Tread patterns on watercraft shoes are very grippy for better traction on wet, slick surfaces such as jet ski running boards, docks, and other areas. Soles are typically made of rubber.
Methods Of Closure

Among the boots and shoes featured in this article, you'll notice there are different methods of tightening them securely onto the feet. For example, traditional laces are commonly used on snowmobile boots, and can often be ordered in bright contrasting colors to make you more visible to others when you're in an open area blanketed with white snow. Note that while laces are a good way to fine-tune your preference of fit, they can snag or come untied depending on the environment around them. We've also got snowmobile boots that use straps and buckles.
For that reason, you won't see laces on MX/Off-road boots because of potential snagging problems around loose brush and rocks, not to mention parts of the bike as feet are moved around. Adventurer/Touring boots intended for more relaxed use may be fitted with laces, straps/buckles, or even zippers.
Because buckles and straps create a snugger and more secure fit overall, they're usually the preferred tightening method of motorcycle and ATV riders. Should you be thrown off your vehicle, snug-fitting boots have much better odds of staying on and doing their job. Shoes designed for watersports commonly use elastic cinch cords looped through a small plastic "barrel" piece for quick and easy tightening.
When it comes to water footgear, slip-on shoes are best for beachgoing. They simply don't offer the ankle support intended for more relaxed beach use. While slip-on styles are great for beach wear and underwater use, they don't offer the same ankle support as their lace-up counterparts which are more suitable for jet skis or trekking through streams and creek beds.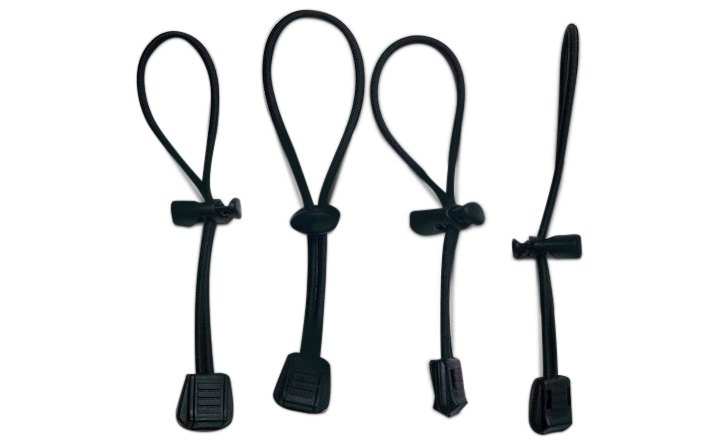 Miscellaneous Components
Replacement Parts

In our powersports boot replacement parts section, you'll find replacement ankle protector pieces, front slider pieces, heel protector plates, complete soles, straps, buckle assemblies, lace strings, and more designed for easy installation when the original pieces wear out. And if you need new comfort pads or inner footbed sections, we've got them in our boot insoles section.
Waterproof Boot Overlays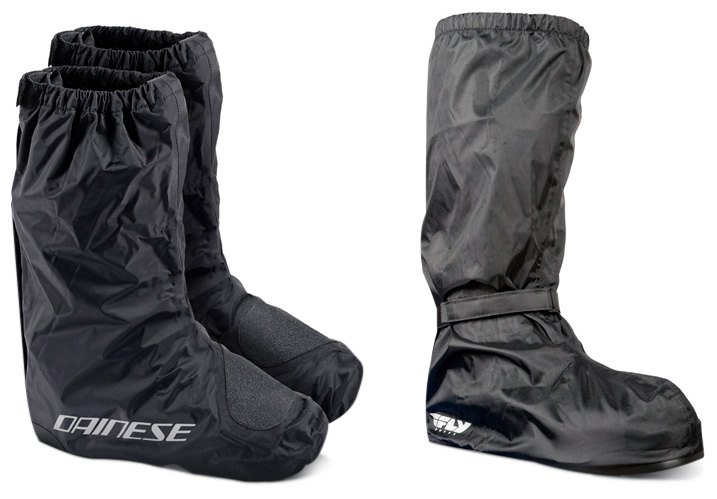 For maximum snow and water protection, nothing beats weatherproof boot overlays. Made primarily of polyester and/or nylon, these cover pieces are great for keeping rain off your leather and snow out of your socks. Rubberized inserts boost grip and comfort while tightening straps and zippers make it easy to create a snug fit.

This concludes our look at the different types of specialized footwear for motorcycles, ATVs, jet skis, snowmobiles, and other powersports equipment. Take a look through our Riding Gear main section and you'll also find some great values on high-quality elbow & wrist protection, knee & ankle protection, chest & back protection, airbag jackets, protective gloves, and much more in the way of rider protection.
We invite you to read other informative articles on our website discussing a range of topics including in-helmet Bluetooth communication upgrades, helmet selection guides, riding gear and protective clothing, chest and back armor, neck braces, and more. If you have questions about anything on our website, we'll be happy to help on the phone seven days a week!
April 01, 2020